Discover more from The Morning Edge
Weekly tips on how to start your day in a positive and productive way.
The Best Way to Start Your Day – With Creative Ideas!
Whether planning your week or writing a novel, the morning time is the ideal time to unleash your creative powers.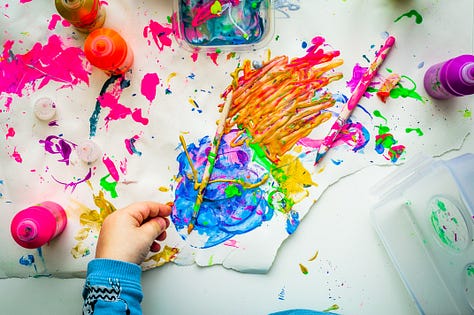 The early morning is a super-productive time for many people. That's because there are fewer distractions and it's easier to focus on creative tasks.
Personally, I've found that waking up early and getting a jump on the day can be a great way to get my creative juices flowing.
Whether it's taking some time to journal or sketch out some ideas — starting the day off with a creative activity can help you set the tone for a productive day.
So, are you ready to learn how to turn your morning time into creative time?
Then read on…
A fresh mind in a morning can boost your creativity
A fresh mind can help you come up with new ideas, approach problems from a different perspective and find new solutions. Plus, there's something about the peace and quiet of the early morning that can help clear your head and put you in a more creative mindset.
So if you're feeling mentally stuck, use the power of the morning time to help you find solutions.
Craig's pro tip:

You don't have to reinvent the wheel to be creative. Observe the world around you, and you'll discover that most ideas are actually the blending of two existing ideas. For example, American inventor Levi Hutchins created the first known mechanical alarm clock in 1787 by combining a bell and a clock together. A simple idea that has stood the test of time. (Pun intended!)
The benefits of a quiet place + a quiet mind
If you're looking to be more creative, it might help to find a quiet place to work. Clinical studies have found that having a quiet mind can lead to more creative thinking.
As you may have noticed yourself, when we're trying to be creative, our minds are more likely to wander. But if we can find a way to focus, we can be more successful in coming up with new ideas.
So if you're feeling stuck, try finding a quiet spot and see if it helps you think outside the box.
Craig's pro tip:

To unleash your creativity, strive to throw away the years of mental conditioning that society and culture have taught you. A free and open mind will help you tune into powerful and unique creative ideas.
Creativity can bolster all areas of your life
If you're looking to jump-start your creativity, there's no better time than the morning.
A fresh start to the day can help clear your mind and give you the focus you need to tap into your creative side. Whether you're starting a new project or just looking to brainstorm some ideas, spending some time in the morning getting creative can genuinely help improve all areas of your life.
Craig's pro tip:

Once you get into the habit of using your morning times to be creative, you'll be shocked at how many ideas you come up with every day. Just make sure you capture these ideas by jotting them down into a notebook or digital assistant. And don't forgot to put the ideas into action!
Your life is in your hands (and in your thoughts!)
You may be pleasantly surprised at how easy it is to get your creative juices flowing first thing in the morning. The quietness and freshness really do make the creative process smoother and clearer.
Ultimately, your life is in your hands — but also in your thoughts. That's because everything begins with an idea.
And I'm willing to bet that you'll find your best ideas come to you when you're well-rested and ready to tackle the day.
Happy creating!
Thanks for reading The Morning Edge! Subscribe for free to receive new posts every Tuesday.